 Sun 18 July
Wandin - Lovedale - Hunter Valley
On again 18 July 2021 at Wandin, Lovedale in the Hunter Valley. Enter soon- entries limited.
Our new venue is Wandin off Wilderness Rd Lovedale in the Hunter Valley. Come and join us at this wonderful winery, accommodation and dining venue nestled in the rolling hills of the Hunter Valley. Just 5 minutes off the Hunter Expressway, this venue is just 2 hours north of Sydney and close to Newcastle airport. We look forward to welcome you for a 'Run and a Red'. Limited accomodation on site. see below.
Accommodation at Wandin
We have secured limited accommodation directly on the Wandin grounds to be released for runners at 10am Friday 30 April 2021. Be quick to secure these luxury Villas closed to the Event Compound. Check it out below.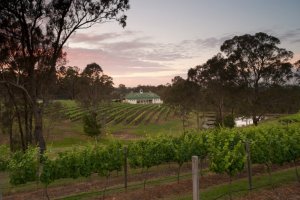 Share:
Course Video
Updates