Hunter Valley Running Festival
Sponsors
28-29 Nov 2020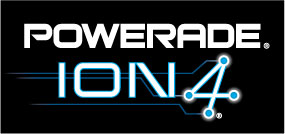 Powerade
In 2006 POWERADE launched the POWERADE Isotonic formulation of POWERADE sports drinks, which are designed to be in balance with your body's fluids to give you fast hydration and energy when you need it most. For those who train hard and push their body to the limits, sports drinks can be a key component to maintaining performance. Studies undertaken at the NSWIS showed that rowers could perform at their peak for 10% longer with POWERADE Isotonic.
https://www.powerade.com.au/products/isotonic
/
Website

Brokenwood
The stunning new cellar door, designed by innovative architects, Villa & Villa, is the largest complex in the Hunter Valley wine region, covering 1,400 square metres. Featuring unique circular tasting 'pods', an expansive outdoor terrace with views over the Hunter Valley, private tasting and dining rooms, a wine museum overlooking our working barrel hall - Brokenwood's new cellar door is a must-see and your new 'Home in the Hunter'. In a nod to Brokenwood legends past, a lookout and education space has been dedicated to long standing Vineyard Manager, the late Keith Barry (KB).
Share:
Event Races
Course Video
Updates